SportsbookSOS - Sportsbook watchdog and reviews
SportsbookSOS - Sports Book Reviews & More
This is not a gambling site, what we do is monitor sports gaming websites to make sure you don't get ripped off.
We are the only service in the world that monitors every major offshore sportsbook using 75% live player reviews. Not convinced? Check our our list of sportsbooks. Write your own sportsbook review and rate it and you will see that we are a true sportsbook monitor.
The sports gambling public relies on us, so whether the facts are good, bad or ugly, we report them to you as they are and frankly we don't care if every sportsbook on our sportsbook list likes it or not...
Gambling & Sportsbook Reviews

Easy Pay Per Head is one of the youngest you will see in our sportsbook pay per head reviews, but with good reason. In the year that they have been in operation, they have amassed quite a lot of registration from bookies all over. Because of the huge interest in this provider, we decided to take a look and see what the buzz is about. Of course, since they are still relatively new, we have not seen any complaints online. But not for a lack of people to conplain. In fact, we are seeing some bookies recommending EasyPayPerHead.com as a reliable and a very affordable pay per head software provider.

Looking at their product offerings, we can see that their bookie software is actually pretty much complete in terms of the tools that bookies need. With them, bookies can create and customize their sportsbooks in minutes. When we tested the customization for their software, we were pleased to see that you can actually customize the limits of each player. So, if you want to raise your limits except for some new players, then you can just change those you want to change.

Write comment (0 Comments) Read more ...

Sports Betting News

The NFL has done it. Months of a private off-season and trainings with a host of protocols to follow during a pandemic has paid off. The NFL began its season right on schedule- September 10. The Kansas City Chiefs hosted the Houston Texans, and a limited number of fans were able to witness a truly unique football season. Sports bettors were also able to finally see football action, as there was no preseason this year. Many who want to earn from sports betting, specifically football, can be an online bookie and work from the safe confines of their homes.

Many bookie pay per head reviews are pointing people to the right sports betting platforms that are readily available to be used. And given that the NFL is doing everything it can to ensure smooth sailing throughout the season, there are a lot of opportunities to earn big on what could be an unpredictable season. Write comment (0 Comments) Read more ...
Take A look at Some of Our Approved Sportsbooks and Gambling Websites!
Gambling Industry News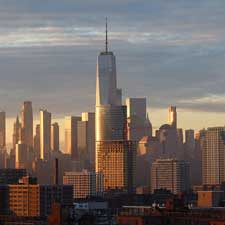 Legal NY online sports betting can net around $900 million a year for the state. It was according to an estimated made by an online sportsbook software provider. Once legalized, New York can become the biggest online sports betting market in the United States.
However, the passage of Senate Bill 17D is still pending. The bill authorizes the seven casinos in the state to open a mobile sportsbook. Some lawmakers are optimistic that online sports betting could be part of the revenue enhancement bill. Also, they will discuss the topic during the special session about the budget.
Senate Bill 17D would tax mobile sports betting revenue at a rate of 12 percent. Also, operators need to pay a licensing fee of $12 million. New York can become the largest online sports betting market in the US. At present, bettors from New York travel to New Jersey to bet on sports.
NY Online Sports Betting
According to sportsbook reviews, online sports betting revenue going to New Jersey would stay in New York once legalized. Also, the state can become the home of the most lucrative mobile sports betting industry in the nation.
Write comment (0 Comments)
Read more ...

Latest Gambling Tutorial

Players, it's time to play. It's that time of year again and football is on our doorstep. Jump onto your favorite per head bookie's website and claim your bonus. If you don't have a bonus available, then by all means find a great bookmaker that is offering one and claim it.

We all know the problems of 2020; we all know that sports betting has not been the same but guess what? Football is back and it's time to shrug off the bad and embrace the rest of this year. There is a lot of money to be made and now is the time to find the perfect sportsbook and get a great bonus.

Is taking a bonus worth your time? Yes. Here is why… Think of a bonus as a loan that you don't have to pay back if you lose the money. If you do lose the money, the sportsbook will give you another bonus and you never have to pay back if you lose.

Write comment (0 Comments) Read more ...

It's happening. The 2020-21 NFL season is happening.

We're at the "nothing stops this kickoff" part of a tumultuous NFL offseason. COVID-19 almost slowed down America's most significant betting pastime, but all signs have been positive during NFL training camp with daily NFL testing.

Bookies should be confident in offering all types of wagers come Week 1: NFL spread, moneyline, total, prop, and futures betting.

Unlike college football Saturdays, having all teams available means lucrative parlay betting is possible to enjoy.

So allow us to reacquaint you with potentially the most lucrative wager type for bookies and players before the season begins on September 10. Write comment (0 Comments) Read more ...

Latest Sexy Girls

You don't have to be a surfing fan to appreciate how Anastasia Ashley rides that board when she is surfing. This sexy lady makes us want to get on the beach and ride a wave! Sexy Sexy Anastasia Ashely has been surfing on the professional circuit since for a long time and won the Triple Crown Rookie of the Year award in 2003.

We first took notice of Anastasia when we saw her in the 2014 Sports Illustrated Swimsuit Edition and again in the October 2014 issue of Maxim magazine. We won't hold it against her that she is a vegetarian because we certainly appreciated her sexy PETA vegetarian ad campaign in 2006.

At the age of 16, Ashley won her first major national surfing title and later in her career, also won two National Scholastic Surfing Association championships and the Professional Surfing Tour of America championship. In addition, she won the 2010 Pipeline Women's Pro in Hawaii.

Write comment (0 Comments) Read more ...

We first took notice of sexy Allison Stokke back in 2012 during the Olympic games in London. Ever since, we have been closely folowing her career and we must say that we are impressed. After she retired from track and field, Allison became a sportswear model appearing commercials for Nike, Athelta, Uniqglo and GoPro.

Write comment (0 Comments) Read more ...