This is not a gambling site, what we do is monitor sports gaming websites to make sure you don't get ripped off.
We are the only service in the world that monitors every major offshore sportsbook using 75% live player reviews. Not convinced? Check our our list of sportsbooks. Write your own sportsbook review and rate it and you will see that we are a true sportsbook monitor.
The sports gambling public relies on us, so whether the facts are good, bad or ugly, we report them to you as they are and frankly we don't care if every sportsbook on our sportsbook list likes it or not...
Gambling & Sportsbook Reviews

PricePerPlayer.com is a sports betting software and sportsbook pay per head provider that has been in business since 2013. We decide to review this sportsbook pay per head service because of the many requests from people who want to know how to become a bookie.

Many people are interested in becoming bookies and often contact us with questions like, "I want to be a bookie, how much money do I need?" or "Is it possible to lease a sportsbook software". For these people, a sportsbook pay per head service is the solution to achieve this goal because they do not need as much start-up capital.

We reviewed this pat per head service by giving you the history of the company, the services they offer and of course by going undercover to try out their services.

Write comment (0 Comments) Read more ...

Sports Betting News

Back in July of 2017, Dave Gettleman was fired as the head coach for the Carolina Panthers. A few months later, he was back in the news after being hired as the new General Manager of the New York Giants. Yesterday, in his first press conference, Gettleman announced that the Giants fired Marc Ross after 11 seasons with them.

Ross joined the Giants as the man in charge of college drafting. He quickly rose up the ladder and five years later became the Vice President of player evaluation. Before he joined the Giants, Ross worked for the Buffalo Bills and the Philadelphia Eagles. Even though both men had to part ways, Gettleman only had good things to say about Ross.

"I worked with Marc when I was with the organization before," Gettleman said in a statement. "I have great respect for him and high regard for his work. Clearly, we're going in a different direction, but that doesn't make these kinds of decisions any easier."

Write comment (0 Comments) Read more ...
Take A look at Some of Our Approved Sportsbooks!
Gambling Industry News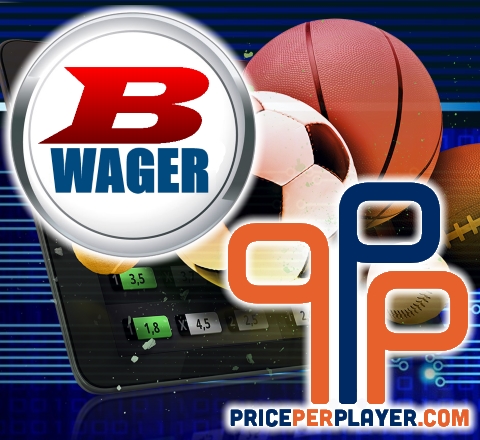 San Jose, Costa Rica – Software Development and pay per head service provider, PricePerPlayer.com just entered a partnership deal with Bwager.com, a sports betting development company based out of the Philippines with branches in Costa Rica and Panama.
The partnership was created so that PricePerPlayer would be able to offer a wider array of gambling software platforms and security measures while Bwager.com would now be able to offer Sportsbook Pay Per head services to its clients.
Some of the main details of this partnership include PricePerPlayer.com acquiring 35% ownership of Bwager.com, full access to its current gambling platforms and joint project development. Bwager.com in exchange will receive full access and development rights to the PricePerPlayer pay per head software technology.
Write comment (0 Comments)
Read more ...

Latest Gambling Tutorial

One of the trickier times to handicap any sport is in the final week prior to the trade deadline. This is particularly true for the NBA, as basketball teams have much smaller rosters than other sports (such as the NFL or MLB), and a trade involving three or four players basically devastates that team's active roster for an entire game.

For this reason, it is wise to wait as close to tip-off before placing a wager either on or against an NBA team in case any late-breaking trades are released. The worst thing that can happen to someone betting on the NBA is to do all of the handicapping, only to have that work wasted by a surprise trade.

The NBA's All-Star break was this past weekend, but there have been no NBA games played so far this week. There are three games scheduled for Thursday – the same day that all trades must be finalized. The six teams involved in those Thursday games is what this NBA handicapping approach really applies to this year.

Write comment (0 Comments) Read more ...

Latest Sexy Girls

We first took notice of sexy Allison Stokke back in 2012 during the Olympic games in London. Ever since, we have been closely folowing her career and we must say that we are impressed. After she retired from track and field, Allison became a sportswear model appearing commercials for Nike, Athelta, Uniqglo and GoPro.

Write comment (0 Comments) Read more ...