Details

Category: Sports Betting
Created: Sunday, 08 May 2022 00:32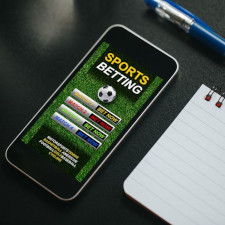 Are you curious about middling? You could have heard someone mention it while talking about betting strategies. Thus, here's a sportsbook strategy guide to middling. Our goal is to help you understand the sports wagering strategy.
The first thing you need to know is that middling is a betting strategy. It allows you to turn the price difference between sports betting platforms in your favor. Also, it is something financial traders use. However, the strategy has its pros and cons.
Middling is a complicated strategy that we can't recommend to everyone. It is ideal for advanced bettors. However, it can be profitable when done right.
Sportsbook Strategy Guide to Middling
Here's an example to help you understand the concept of middling. We have Sportsbooks A and B. The former has a total line of 200.5 for an NBA game. On the other hand, Sportsbook B offers a 202.5 total. The middle would be betting over 200.5 and under 202.5. Thus, the middle is between 201 and 203. If you use the middling strategy, you will not lose both bets. That means you can win one or both wagers.
Read more: Sportsbook Strategy Guide to Middling – How to Do It
Write comment (0 Comments)