This is not a gambling site, what we do is monitor sports gaming websites to make sure you don't get ripped off.
We are the only service in the world that monitors every major offshore sportsbook using 75% live player reviews. Not convinced? Check our our list of sportsbooks. Write your own sportsbook review and rate it and you will see that we are a true sportsbook monitor.
The sports gambling public relies on us, so whether the facts are good, bad or ugly, we report them to you as they are and frankly we don't care if every sportsbook on our sportsbook list likes it or not...
Gambling & Sportsbook Reviews

PayPerHead.com is one of the most popular Sportsbook Pay Per Head providers in the sportsbook industry. They have industry-leading tools and features, and allow online bookies to have control of their sportsbook with a premium sports betting platform.

In our PayPerHead.com Sportsbook Pay Per Head Review, we go over the advantages and disadvantages of using their PPH services.

The majority of Sportsbook Pay Per Head Reviews list PayPerHead.com as one of the best PPH service for many reasons. This company is located in Costa Rica and has been in business for over twenty years. In addition, they have a 24/7 telephone wagering and customer service department available to the bettors and bookies..

Furthermore, PayPerHead.com has one of the best PPH infrastructures in the world with multiple layers of protection against DDOS attacks. They have an up-time that is at 99.99% and offer their clients features like a custom website, toll-free number with multilingual service and live demos and tutorials for new products and tools. .

Write comment (0 Comments) Read more ...

Sports Betting News

In the aftermath of the Supreme Court Ruling about legalized sports betting, sports organizations have been vocal about the ruling. On Monday, NFL commissioner, Roger Goodell had his say about the Stance of the NFL on Legalized Sports Betting.

In his statement, Goodell expressed his opinion that legalized sport betting should be governed by the federal government. In addition, he suggested to Congress that they should enact "Four Core Principles" for sports gambling.

According to his statement which reiterated their previous stand on sports betting:

"(We) are prepared to address these changes in a thoughtful and comprehensive way, including substantial education and compliance trainings for our clubs, players, employees and partners," he said. "These efforts include supporting common sense legislation that protects our players, coaches and fans and maintains public confidence in our games."

Write comment (0 Comments) Read more ...
Take A look at Some of Our Approved Sportsbooks!
Gambling Industry News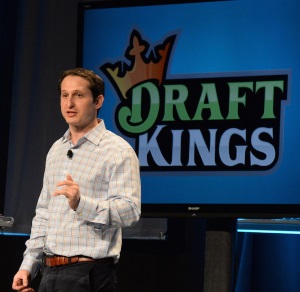 Now that the U.S. Supreme Court has rules that states' can legalize sports betting, the gambling industry is in chaos. Thus, there is a lot of money to be made and at the same time, a lot of uncertainties. This is why Fantasy Sports Companies are Eyeing Sports Betting.
In addition, the gambling industry is turning into pandemonium because everyone is trying to get a piece of the pie. On the other hand, other sports industries are worried about the implications this could mean for them. Fantasy sports companies; DraftKing and Fanduel are amongst these companies.
This is because Sports Betting is a big chunk of their business despite the argument that fantasy sports is not gambling. Since the decision of the Supreme Court was made, they are now changing their position on the issue.
Write comment (0 Comments)
Read more ...

Latest Gambling Tutorial

Volleyball is one of the most fast paced sports in the world. Points are won and lost in a matter of seconds and when hits are fast and hard, there is a lot of excitement to be expected. Our Guide to Volleyball Betting will teach you how to bet on this sport.

Volleyball has a pretty big following, being played across the Americas, Europe and Asia. However, it is the opposite when you talk about the betting population of the sport.

According to several sports betting software, it is one of the smaller betting markets. In essence, it makes it a very interesting sport to bet on because of it.

With the sports' rapid growth, people who bet on sports often wonder how to bet on volleyball as this is not a sport very common in sports betting.

Write comment (1 Comment) Read more ...

Latest Sexy Girls

You don't have to be a surfing fan to appreciate how Anastasia Ashley rides that board when she is surfing. This sexy lady makes us want to get on the beach and ride a wave! Sexy Sexy Anastasia Ashely has been surfing on the professional circuit since for a long time and won the Triple Crown Rookie of the Year award in 2003.

We first took notice of Anastasia when we saw her in the 2014 Sports Illustrated Swimsuit Edition and again in the October 2014 issue of Maxim magazine. We won't hold it against her that she is a vegetarian because we certainly appreciated her sexy PETA vegetarian ad campaign in 2006.

At the age of 16, Ashley won her first major national surfing title and later in her career, also won two National Scholastic Surfing Association championships and the Professional Surfing Tour of America championship. In addition, she won the 2010 Pipeline Women's Pro in Hawaii.

Write comment (0 Comments) Read more ...