This is not a gambling site, what we do is monitor sports gaming websites to make sure you don't get ripped off.
We are the only service in the world that monitors every major offshore sportsbook using 75% live player reviews. Not convinced? Check our our list of sportsbooks. Write your own sportsbook review and rate it and you will see that we are a true sportsbook monitor.
The sports gambling public relies on us, so whether the facts are good, bad or ugly, we report them to you as they are and frankly we don't care if every sportsbook on our sportsbook list likes it or not...
Gambling & Sportsbook Reviews

Easy Pay Per Head is one of the youngest you will see in our sportsbook pay per head reviews, but with good reason. In the year that they have been in operation, they have amassed quite a lot of registration from bookies all over. Because of the huge interest in this provider, we decided to take a look and see what the buzz is about. Of course, since they are still relatively new, we have not seen any complaints online. But not for a lack of people to conplain. In fact, we are seeing some bookies recommending EasyPayPerHead.com as a reliable and a very affordable pay per head software provider.

Looking at their product offerings, we can see that their bookie software is actually pretty much complete in terms of the tools that bookies need. With them, bookies can create and customize their sportsbooks in minutes. When we tested the customization for their software, we were pleased to see that you can actually customize the limits of each player. So, if you want to raise your limits except for some new players, then you can just change those you want to change.

Write comment (0 Comments) Read more ...

Sports Betting News

Before the NFL season began, the Baltimore Ravens were the favorites to win the Super Bowl with 4-1 odds. Close behind at 6-1 were the defending champion Kansas City Chiefs. San Francisco was third at 10-1, followed by the New Orleans Saints at 12-1.

The 49ers' loss to Arizona to start the season cast immediate doubt on their chances of getting back to the Super Bowl. The Dallas Cowboys were 16-1 picks to win the Super Bowl, but a 2-7 start has those chances unraveling.

LOW ROLLOVERS AND HIGH REWARDS AT AMERICA'S BOOKIE

The New Favorites

Write comment (0 Comments) Read more ...
Take A look at Some of Our Approved Sportsbooks and Gambling Websites!
Gambling Industry News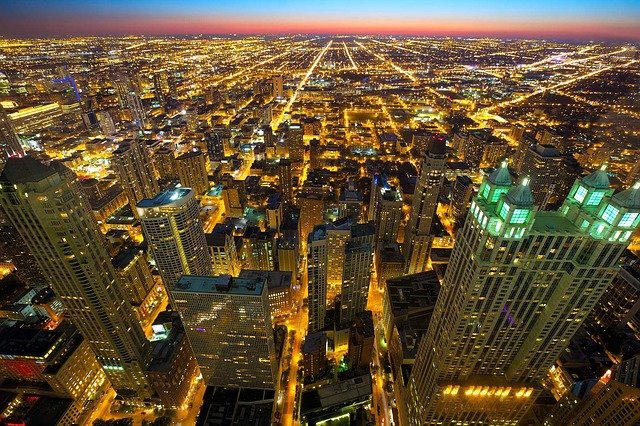 The sports betting handle of Illinois for September hits $305 million. This is a whopping 117.9% increase in the betting handle of August, which was only at $140 million. They are the 4th highest ranking state in terms of handle for the month. Many bookie pay per head services also enjoyed a particularly good month for September, with Baseball, basketball and football in full swing.
It can be very beneficial for you to learn how to be a successful bookie, given how rapidly the betting market in the US is growing. For the month of September, the total betting handle in the whole of US is more than $2.8 billion.
Looking at the data, majority of the wagers made in the state was done through mobile betting. $283 million comes from mobile wagers, while retail sportsbooks only have a $22 million handle. This gives us a 92.7% share of the total handle. For mobile sports betting, we also saw an increase of 128.3% from the previous month.
Write comment (0 Comments)
Read more ...

Latest Gambling Tutorial

Technology has changed many industries for the better, including online gambling.

The first online bet ever recorded was back in 1996 by Intertops. A Finnish bettor placed a $50 bet on Tottenham defeating Hereford United. Now billions are wagered by sports bettors online.

The explosion of online gambling can be mainly attributed to technology.

Anyone with an internet connection can place a bet from anywhere in the world. As countries have moved online, we've seen betting explode in countries all around the world.

Sports betting is growing the fastest in the USA, South America and Africa right now.

Write comment (0 Comments) Read more ...

Want to become a bookie? This is the no nonsense guide that you've been searching for.

Becoming a bookie doesn't need to be difficult or expensive. The problem is most people will spend an hour researching the options available to them and then make a quick decision.

Some bookies end up paying thousands for software when it's completely unnecessary.

Want to know the easy way to become a bookie? Here it is.

How to Become a Bookie the Easy Way

Want to start making money immediately? Have a guy ready to start betting?

Write comment (0 Comments) Read more ...

Latest Sexy Girls

You don't have to be a surfing fan to appreciate how Anastasia Ashley rides that board when she is surfing. This sexy lady makes us want to get on the beach and ride a wave! Sexy Sexy Anastasia Ashely has been surfing on the professional circuit since for a long time and won the Triple Crown Rookie of the Year award in 2003.

We first took notice of Anastasia when we saw her in the 2014 Sports Illustrated Swimsuit Edition and again in the October 2014 issue of Maxim magazine. We won't hold it against her that she is a vegetarian because we certainly appreciated her sexy PETA vegetarian ad campaign in 2006.

At the age of 16, Ashley won her first major national surfing title and later in her career, also won two National Scholastic Surfing Association championships and the Professional Surfing Tour of America championship. In addition, she won the 2010 Pipeline Women's Pro in Hawaii.

Write comment (0 Comments) Read more ...

We first took notice of sexy Allison Stokke back in 2012 during the Olympic games in London. Ever since, we have been closely folowing her career and we must say that we are impressed. After she retired from track and field, Allison became a sportswear model appearing commercials for Nike, Athelta, Uniqglo and GoPro.

Write comment (0 Comments) Read more ...