Details

Created: Wednesday, 20 July 2016 20:09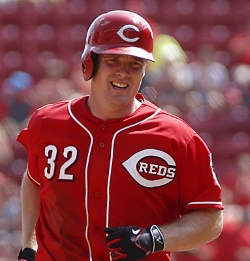 It's the middle of the summer and it's that time of the year again where the rumors are already everywhere about the MLB Trade deadlines that will be taking place in less than 2 weeks.
Our staff has been hearing rumors, speculations and hearsay for the last couple of weeks as to who will be going where and one of the big questions around is whether the Chicago Cubs will be major trade deadline players?
The Chicago Cubs management is tight lipped like every other team out there but reading between the lines, some sports handicappers believe that manager Joe Maddon and executives Jed Hoyer and Theo Epstein are on the hone looking for a left-handed batter.
In addition, the Cubs could use some young blood in their rotation but one thing is for sure, they won't be trading Kyle Schwarber according to several interviews.
Read more: 2016 MLB Trade Deadline Rumors and Speculations
Write comment (0 Comments)