NY Sports Betting Revenue Increases 42% Year-Over-Year
Details

Category: Gambling Industry
Created: Saturday, 08 July 2023 14:06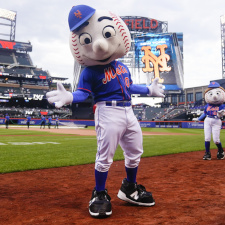 June is a crazy month for sportsbooks in New York. Although NY sports betting revenue dropped during the month, it is still higher than the same month last year.
According to gambling software solutions sources, New York online sportsbooks earned a gross gaming revenue of $103.8 million. It was lower by 31.7 percent compared to May. However, it is an increase of 42 percent year-over-year.
The New York Gaming Commission released a recent revenue report that showed a handle of $1.17 billion. According to bookie tutorials and news sites, the state had a sports betting handle of over one billion dollars in the tenth straight month. Although bets were down 14 percent from May, it is higher by 11.3 percent compared to June last year.
NY Sports Betting Revenue Report
The New York operators' control dropped to 8.6% at the end of June from 9.2% in May. The recorded $52.9 million in tax income is the lowest reported since August 2022. In 2023, the state made more than $415 million. After accounting for expenses, sportsbooks grossed close to $51 million.
At $488.5 million, DraftKings' handle was the most of any New York sports betting company.
FanDuel came in second with $418.1 million in sales, behind DraftKings by a narrow margin of 7.6 percentage points.
FanDuel's $47.2 million in total gaming revenue was more than DraftKings' $37.1 million, but FanDuel's earnings dropped 37.8 percent from the previous month. That broke a three-month run of monthly income of almost $70 million.
With a total of $124.8 million in handle and $8.6 million in revenue, Caesars ranked third in New York.
With a higher handle of 9.5%, BetMGM brought in $7.05M on a handle of $75M.
New York operators saw a 58 percent increase in sales for the week ending July 2, despite earnings dropping below $20 million for only the fourth time in 2023.
The total amount wagered on sports at online sportsbooks was $218.3 million, resulting in a handle of $25.9 million, a decrease of 18.4 percent from the previous week. The 11.9% share, meanwhile, more than quadrupled from the 6.1% share a year before. It's the best victory percentage since August 28, 2022, but the lowest handle.
Do you also want to earn money through sports betting? You can learn how to become a bookie today. Also, we recommend using a pay per head solution when launching a sportsbook.
Start a bookie business with PricePerPlayer.com today!