Becoming a Bookie 101
Details

Created: Monday, 16 November 2020 17:43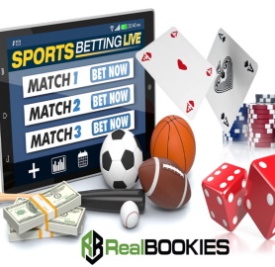 Want to become a bookie? This is the no nonsense guide that you've been searching for.
Becoming a bookie doesn't need to be difficult or expensive. The problem is most people will spend an hour researching the options available to them and then make a quick decision.
Some bookies end up paying thousands for software when it's completely unnecessary.
Want to know the easy way to become a bookie? Here it is.
How to Become a Bookie the Easy Way
Want to start making money immediately? Have a guy ready to start betting?
You can become a bookie today by joining a pay per head (PPH) service. PPH services provide any individual with the ability to run an online gambling empire.
The service provides the software (sportsbook, casino, racebook and poker room).
That's not all they help with, here's a quick list of the features a PPH provider offers:
● Betting Board Management: While a bookie can block sports or bet types in their bookie, it's not advised. PPH services will ensure you have a huge betting board and they manage it all.
No need to set betting lines or update fast-moving lines, the PPH will handle it all.
● Call Center: Find a PPH with a 24/7 call center. Why? First off, the call center provides 24/7 telephone/email support for your players. Secondly, the clerks will accept telephone bets.
Your old school clientele will feel right at home calling in their NFL bets every Sunday morning.
● Website: You need your own website nowadays to build brand awareness and loyalty. The best PPH providers will build you a custom website on your own domain (URL).
While there may be a small additional cost, it's definitely worth it. However, PPH sites will offer free templates that you can use and they'll host your website on their powerful servers.
● Extra Features: Make sure your PPH offers live sports betting and live dealer casino games. Analyze the in-play betting options as well and make sure there are enough markets.
Sportsbook data has live wagering reaching up to 70%+ of all action for some operators and that number is growing with the influx of new sports bettors with analytical minds.
If you're not offering player/team props and a lot of in-play markets, your earnings are going to be restricted. Even worse, you may find it difficult to retain the players you sign-up.
Follow These Steps to Launch a Bookie Today
1. Sign-up to RealBookies.com - the #1 PPH provider in the world.
2. They offer instant account set-up, allowing you to get started quickly.
3. New bookies will receive a four-week free trial before they have to pay.
4. English- or Spanish-speaking clerks will make sure everything is set-up properly.
5. Register accounts for your players, give them the log-in information and they can bet.
It's that simple, you can start today. Contact RealBookies and they'll get you going. You can start making money for a full month before you even need to pay for the service.
Learn more about Pay Per Head:
Boost November's Betting Handle With Real Bookies