Details

Category: Bookie Tutorials
Created: Saturday, 12 December 2020 21:13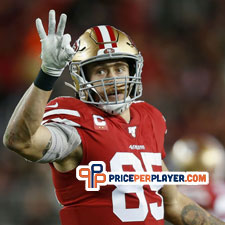 On any given day, a sportsbook can have hundreds of sports betting options. The best bookie platform allows the operator to choose the options to offer to players. One way to increase sportsbook profits is by offering exotic wagers.
If you are new to sports betting, you might be wondering what exotic wagers are. New bookies often overlook this betting type because they choose to offer common wagers only. They failed to realize that they can earn more by providing exotic bets.
Sportsbook operators should know all bookie betting features. It is one way to optimize the profitability of the bookie business. Also, knowing exotic bets can help you avoid making mistakes when setting odds for them.
Improve Sportsbook Profits with Exotic Wagers
An exotic wager is also known as a proposition or prop wager. Aside from sports events, you can offer exotic bets on entertainment and politics. According to a sportsbook watchdog, exotic bets are wager types that are not run lines, parlays, money lines, or point spreads.
Read more: Increase Sportsbook Profits with Exotic Wagers
Write comment (0 Comments)