Reviews, are just a point of view?
Details

Category: Pay Per Head Reviews
Created: Monday, 26 July 2021 16:50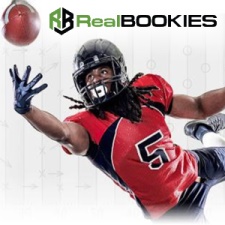 The pay per head (PPH) sector has evolved in recent years. It offers bookies with high-quality software that tremendously increases their profits. Besides, the efficiency of PPH providers has increased of late.
Yet, some bookie operators struggle to choose reliable pay-per-head agents. The following are reviews of the six best PPH websites.
1. 247PPH
The PPH company offers end-to-end solutions once you register and pay an initial account activation fee. It will set up your players on its system and create their gambling limits. The software performs most gambling tasks but you need to collect payments, as it doesn't process online payments.
247PPH regularly updates live odds on sports like Major League Baseball (MLB), the National Basketball Association (NBA), and the National Football League (NFL). It can set you up with a complete casino that you can integrate on your website thus offering more revenue generation opportunities.
Players can log in to the system and wager 24/7. You don't have to remain online once you register on 247PPH's software. Furthermore, the dashboard has a tutorial that will enlighten you on how the software operates.
2. AIPPH
The PPH provider offers gamblers and sportsbooks a seamless gambling experience. It has an easy and short registration process that allows you to try the software before you subscribe. You will get a complete gambling solution on one AIPPH account.
AIPPH provides live sports betting lines that run efficiently and smoothly. It has a redundancy feature that keeps bookies and players online at all times.
The system can support huge traffic without collapsing. It allows you to change restrictions, line profiles, and limits.
3. Ace Per Head
You will find many Ace sportsbook reviews when you enter "Ace Per Head" on Google's search bar. The PPH company has many lines and gambling options including the juice and actual line. Its pay per head product has a high hold percentage of about 14 percent each week.
Ace Per Head has been in the gambling industry for more than two decades and has been voted as the best PPH service provider severally. It has a huge virtual casino and racebook with over 90 games and 70 horse tracks respectively. Besides, the company has American English-speaking customer representatives who address clients' queries on time.
The PPH firm uses sophisticated technology that prevents the gambling system from going down when the traffic increases. It offers VIP Live and Premium Live betting options. Some of Ace Per Head's payment options include MoneyGram, Bitcoin, Stellar, and scratch-off gift cards.
4. Dollarperhead
The company has complex equipment with an advanced sports betting call center. It has many positive reviews due to its unlimited data security and online features that make it ideal for offshore bookies.
Dollarperhead uses high-end data processing technology. It provides satellite phones and fast fiber-optic network connections.
5. America's Bookie
America's Bookie has over five years of experience in the gambling industry. It allows players to play in a casino, place horse bets at its racebook, and wager on major sports. Its software provides free wagers that you can adjust to a $100 deposit.
You can create an America's Bookie account in seconds. The company supports various bets like action reverse, win or tie, parlays, straight bets, win reverse, and round robins. Still, gamblers can wager on entertainment and political events.
6. BettorsNet
Offshore bookmakers can sign up at BettorsNet to widen their clientele. The website has more than 80 leagues.
It offers casino entertainment and horse gambling. Its technical staff is always available and the company tracks all gambling activities.
247PPH, AIPPH, Ace Per Head, Dollarperhead, America's Bookie, and BettorsNet are popular pay-per-head websites that offer exemplary PPH services. They have licenses and serve novice and large sportsbooks. Choose a PPH provider that offers an all-inclusive website to have different sports gambling options.