Details

Category: Tutorial
Created: Friday, 01 March 2019 00:50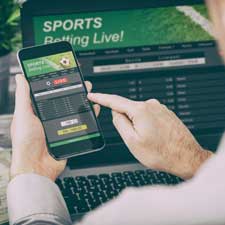 Are you thinking of having your own sportsbook? Instead of being the one paying, why not be one earning. If you want to know how to start a sportsbook, then you are in luck. We will provide you with tips on how to be a bookie and more.
Running a sportsbook can be a profitable venture. If you do it the right way, you can have a money-making business that can last for a long time. However, there are things to consider first to make sure it is the right move for you.
Read more: How to Start a Sportsbook – The Basics
Write comment (0 Comments)