Details

Category: General
This is not a gambling site, what we do is monitor sports gaming websites to make sure you don't get ripped off.
We are the only service in the world that monitors every major offshore sportsbook using 75% live player reviews. Not convinced? Check our our list of sportsbooks. Write your own sportsbook review and rate it and you will see that we are a true sportsbook monitor.
The sports gambling public relies on us, so whether the facts are good, bad or ugly, we report them to you as they are and frankly we don't care if every sportsbook on our sportsbook list likes it or not...
Gambling & Sportsbook Reviews

Are you looking for the cheapest sportsbooks pay per head on the market today? No other PPH provider can go as low as DollarPerHead.com with its $1 per active player rate. Thus, today we feature the DollarPerHead.com Sportsbook Pay Per Head Review.

Things are not going in favor of DollarPerHead.com. How can an online business allow its domain to expire? Fortunately, we managed to make an account with them before their domain expired, bringing down the website.

DollarPerHead.com offers services for people who want to open a bookie business. They can customize the features and prices for operations of all sizes. So whether you have a small sportsbook of ten players or a considerable operator of more than a hundred players, DollarPerHead.com can accommodate you and your bookie business.

Write comment (0 Comments) Read more ...

Sports Betting News

The NFL is back after being away for six months. The Las Vegas Raiders faced Jacksonville Jaguars at the Hall of Fame game. However, the Raiders vs Jaguars was not a close match.

According to a bookie pay per head blog, it was a good start for new Raiders head coach Josh McDaniels. His team won against the Jaguars 27-11 and spoiled the debut of rookie head coach Doug Pederson.

It was a homecoming for Mcdaniels, who is a native of Jacksonville. He used to play for Canton McKinley High School and was on the sidelines while watching his father, Thom McDaniels, coach the team.

Write comment (0 Comments) Read more ...
Take A look at Some of Our Approved Sportsbooks and Gambling Websites!
Gambling Industry News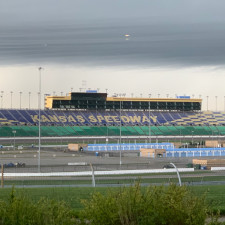 Barstool Sportsbook signs deal to become a marquee partner for the Kansas Speedway. It is part of the battle to gain traction in the state as it prepares to launch the sports betting market this fall.
The Kansas Speedway announced that the upcoming NASCAR race on September 11 would be rebranded as Hollywood Casino 400 presented by Barstool Sportsbook. Also, the Hollywood Casino will open a temporary sportsbook during race day to accept wagers on NASCAR races.
According to gambling industry experts, the Barstool Sportsbook at the casino will improve fan engagement and interest during race day. Thus, the Kansas Speedway is enthusiastic about the opportunity.
Barstool Sportsbook Signs Deal
Kansas regulators are pursuing a fall launch for sports wagering. Also, they hope to open in time for NFL wagering during Week 1. So it would be a speedy circle back for the state, which legalized sports wagering throughout the spring legislative session.
Write comment (0 Comments)
Read more ...

Everything you need to know about Gambling

Learn everything there is to know about the gambling industry from how to bet on sports to how to open a gambling website with a sportsbook pay per head and more

Latest Gambling Tutorial

You need the right sportsbook for football, and your search starts here.

Key Points

– Finding the right sportsbook for football in 2022 comes down to finding which one meets your needs the best.

– Look at a number of key factors when trying to find the right sportsbook for football in 2022.

The Right Sportsbook for Football in 2022

With roughly two months to the start of the 2022 football season, it's time for bettors to prepare themselves. Not only should bettors familiarize themselves with stats and other analytics, they should make sure they find the right sportsbook for football in 2022.

There is really only one way to do that. It's going to take some time and some research.

Trust & Reputation

In starting the search to find the right sportsbook for football this season, you will no doubt come across a number of names that have great reputations in the industry.

Typically, brands with name recognition earn that through the quality of their product and their service to their customers. America's Bookie is one that comes to mind.

Write comment (0 Comments) Read more ...

Several factors can affect the profits of your sports betting business. Thus, increasing bookie profits requires you to have contingency plans for challenges you might face. Here's a guide that can help improve the profitability of your sportsbook.

Most importantly, bookies have an advantage because they can anticipate the best and worst times for generating revenue. That's because sports betting profits depend on sports seasons. Thus, they can foresee when they will create the most profit and can prepare when they expect the yields to be low. We recommend reading bookie tutorials on sporting event schedules to ensure the success of the sportsbook throughout the year.

For instance, American bookies realize that they are two sports wagering seasons that are the most productive. They are the NFL and NCAA football season and college basketball or March Madness. In this manner, North American sportsbook operators know the best chance to draw in players and when to be moderate about their rewards.

Write comment (0 Comments) Read more ...

Take a Break from Sports with Hot Sexy Girls

While we love talking about sports, sports wagering, and anything that relates to gambling, sometimes it good to take a breather with topics that have nothing to do with sports betting!

Latest Sexy Girls

Although the game of poker can be all about brains and emotions, beauty can certainly make an appearance at the table more often than not.

Indeed, there are a number of top female poker players around the world that have been able to combine beauty and brains together in a combination that will only make some of the mere mortals amongst us rather jealous and raging with envy.

However, players who go up against these sexy women when playing against them around the poker table should be on their toes, as these individuals are still some of the best female poker players to be currently playing the card game professionally.

Here are just some of the most attractive women that could be sitting across from you at a poker table near you in the future:

Write comment (0 Comments) Read more ...

You don't have to be a surfing fan to appreciate how Anastasia Ashley rides that board when she is surfing. This sexy lady makes us want to get on the beach and ride a wave! Sexy Sexy Anastasia Ashely has been surfing on the professional circuit since for a long time and won the Triple Crown Rookie of the Year award in 2003.

We first took notice of Anastasia when we saw her in the 2014 Sports Illustrated Swimsuit Edition and again in the October 2014 issue of Maxim magazine. We won't hold it against her that she is a vegetarian because we certainly appreciated her sexy PETA vegetarian ad campaign in 2006.

At the age of 16, Ashley won her first major national surfing title and later in her career, also won two National Scholastic Surfing Association championships and the Professional Surfing Tour of America championship. In addition, she won the 2010 Pipeline Women's Pro in Hawaii.

Write comment (0 Comments) Read more ...