Details

Category: NCAA Basketball
Created: Thursday, 03 December 2020 15:44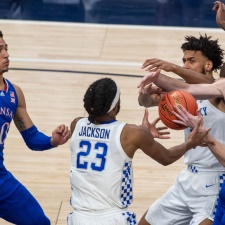 It has been a long offseason, but college basketball has arrived. The season didn't start as early this year after last season's NCAA Tournament was canceled due to the COVID-19 pandemic.
Even though fans aren't present in most venues, this doesn't stop college basketball betting. The college basketball season gives bettors daily opportunities to win big.
COLLEGE BASKETBALL IS BACK ON THE BOARD AT AMERICA'S BOOKIE
But there are some things that you need to focus on to create long-term winning.
Read more: Betting College Basketball This Season
Write comment (0 Comments)