2018 March Madness Final Four Predictions
Details

Category: NCAA Basketball
Created: Monday, 26 March 2018 19:08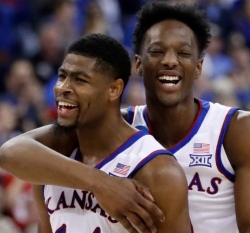 Only four teams remain in the NCAA basketball tournament now that Sunday's final two are over. As we close this page in March Madness history, it's time to see who will make it to the finals. Let's take a look at our 2018 March Madness Final Four Predictions to see what our experts have to say.
In last night's final games of the Elite Eight round, we got to see Villanova and Kansas secure a Final Four spot. Villanova secured its title as the favorite to win this year's tournament by destroying Texas Tech 71-59. Kansa on the other hand had a hard time defeating Duke but in the end, only a victory matters.
They will now join Loyola and Michigan this Saturday as we get closer to the March Madness finals. The current schedule has Michigan going against Loyola at 4:09PM ET and Kansas taking on Villanova at 6:49PM ET.
No. 1 Loyola Chicago vs. No. 3 Michigan
This will be the match-up that every underdog lover will be watching. The nay-Sayers are predicting that the Ramblers are in for a rude awakening as they take on the Wolverines. This is because the best sports betting software websites are saying Loyola has a pretty easy run in this tournament.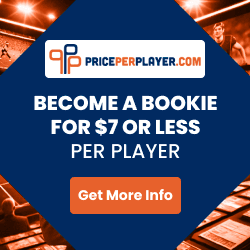 Then again, the same could be said about Michigan as they only played teams that were seeded six or higher. The sports handicappers remain skeptical about Michigan's offers with a 39.4 overall shooting percentage. This could cause some problems as they go against Loyola which ranks 18th in adjusted defense.
The current betting odds have Michigan as the favorite to win at -6 according to BetOnline.ag. Our prediction is to take Michigan on the spread.
No. 1 Kansas vs. No. 1 Villanova
Villanova so far has performed exactly as predicted as the number one team favored to win the tournament. They are currently the favored team to win this matchup at -5 and have even odds to win it all.
If you are looking for an exciting basketball game, it doesn't get any better than two No. 1 seeded teams going head-to-head. Both teams are shooting above 40% from the three point line and have an outstanding point guard. In addition, each is lead by a coach that has won the title at least once.
Our experts believe that it will be a very close game and that the smart money is to take Kansas at +5. This is because the teams are so closely matched that there is no way for Villanova to cover the spread
If you are looking for a sportsbook to place your bet, then take a look at our list of best online sportsbook for all of your March Madness Betting Action!