Details

Category: Gambling Industry
Created: Sunday, 26 November 2023 00:26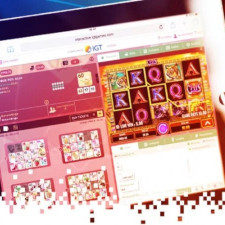 Caesars Entertainment announced its partnership with IGT PlayDigital in West Virginia. Thus, Caesars launched new games for its players in the state. The games feature unique themes and rewarding features.
The introduction has opened the door to new games with intriguing and rewarding features and distinctive themes for consumers aged 21 and up. Among these is Caesars Cleopatra, the newest game from IGT made for Caesars' online gaming platforms. The new slot machine incorporates pictures of Caesars Palace with the classic Cleopatra motif.
According to PPH bookie experts, the slot machine has 20 pay lines and many exciting features against the backdrop of Las Vegas's Caesars Palace. West Virginians who play the new slot game can look forward to fan-favorite symbols and exciting features that promise an unforgettable experience with the possibility to win enticing rewards.
Read more: Caesars Launched New Games from IGT PlayDigital in West Virginia
Write comment (0 Comments)