Midas Touch | Does it Exist
Details

Category: Bookie Tutorials
Created: Friday, 05 March 2021 16:47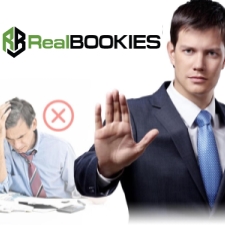 The truth about the Midas touch is that it does indeed exist and on a high level. You must know where and how to tap into it if you care about big profits. You don't have to work hard, just smart. Take a moment and lend us an ear to learn how you can earn a great income as a bookmaker. It's time for local bookies to start earning what they are worth. You work way too hard to not be. The "pay per head" has opened up a whole new world to local bookies like yourself, and it's affordable.

· Your clients want to bet when they want to bet, not when you are available for them to bet. Never under any circumstance, forget this. You do not have to be all things to all people, but you must be available 24/7. This is hard to do as a local bookie. The reason that you must be available on a 24/7 basis is simply because you don't want to miss one opportunity for income. If you are open, they will play. It doesn't matter what time of the day or night it is, if you are open for business and offer a racebook and casino, you are going to earn a nice income. · One thing that we have learned over the years it that gamblers are not always honest with themselves! Ha, we all know this is true, and it's especially true when it comes to players that say they "only play sports". Not true, not even close to being true. Gamblers are gamblers and they will play whatever it is that's in front of them and whatever offers the opportunity to win money.
·YOU MUST OFFER AN ONLINE VIRTUAL CASINO: You will win big and pay for all of your sportsbook losses and more with a great casino. The casino is a guaranteed winner and players love it because they feel they have a chance to win no matter what they are playing.
· We can't say enough about the value of the casino. The casino offer your clients close to a 97% payback rate, this mean that the sound of money dropping comes with nearly every other spin. This is 'fools gold' to the player. They get the idea that they are indeed winning when they are indeed not. The bonuses are usually a 30-40 time playthrough so when your players take a bonus, they are on the hook for a long time and this means huge profits.
· Sportsbook players are smart players nowadays and they have a wealth of information at their fingertips. They can beat you and they will beat you. There will be times when you have big win, there will also be the not so great days. This is when a casino stands tall for you. Have one, find one and use it, you will always be the winner.
· The best PPH providers are now offering you a three in one package that includes the sportsbook, the casino, and the racebook. They also offer you a free gaming website. The sportsbook comes with a huge wagering menu, and all of the sport options they have come to expect from any great, online bookmaker.
· The racebook comes loaded with 75-tracks from across North America and around the world. This is all 'no-touch freight'. You will not have to lift a finger. This is the Midas touch.
· The per head software sets all of the days side bets and all of the betting action for you. They set the lines and odds withy you having the final say to change them on-demand. You are not bound to offer every event; you have the freedom to decide for yourself what to offer.
If you want the Midas touch, You must get online with a PPH. Find a great provider and ask them for a free gaming website. Make sure they offer a toll-free hotline for you and your clients and make sure they speak English. The best PPH providers in the business offer this feature. They also offer the best wagering options, a huge wagering menu, and an easy to use interface that makes gambling quick and easy. Call the PPH today and change your life.