Sign Up Promotions and More | Find What works
Details

Category: Bookie Tutorials
Created: Monday, 14 June 2021 17:05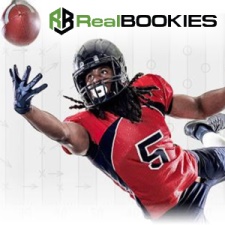 Get players in the door with great sign up promotions and other fantastic deals. You may be a bookie that's looking for any way possible to get this thing rocking. You are in this business to make money and the last thing you want to do is sit on your hands in reprieve.
Start moving, start discovering, and start exploring how the PPH providers can turn your bookie business into a Serious money-making machine. Busy bookies are looking for ways in which to bolster their business but not kill profits with big overhead and all the while recruiting new players. Bookies are busy people because they have a lot of daily tasks that must be done.
The average gambler probably has little to no idea just what a bookie's day-to-day life consists of. We know, we get it, and we have been there. We can empathize with you because we have been bookies as well as gamblers. You have been a gambler at one time and you yourself can empathize with the gambler.
Give them what they want!
For every bet slip that's written, a bet slip must be graded. A bookie that's on top of his business will make it a point to have bet slips graded within 10-15 minutes after the event is completed. Bookies simply can't wait a few hours or even much more than 30-minutes. This is especially true on NCAAF game day. On any given Saturday during the college football season there can be 60, 70, even 80 games or more going, and think about the many ways there are in which to bet on those games. College football is enough to overwhelm the bookies but there's more! There is the NBA, the NHL, NCAA Basketball, soccer, you get the picture. There are literally hundreds of sporting events each day and hundreds of ways in which to bet on the events.
Lines and odds: Bookies must set them on every event they decide to offer and every day. Early in the morning or the night before is the time to set the lines. Setting lines and odds is an art and it takes experience and know-how to get this right. Sure, some bookies follow the "big boys" and they set the lines according to what is found. You must be careful who you follow, and you must keep lines in your favor while making the player think they are getting a decent line. This task is tricky, and the huge online sportsbooks will take a hit on some of the lines in order to entice people to play.
Bookies must set a budget and know exactly where every penny goes and when every penny is earned. Money management is the key to a successful bookie business. Knowing when to limit players, knowing when to offer the casino, when not to offer it and following a player-management plan is vital.
Bookies must be available whenever a player wants to place a wager. This can be at 3:00 AM or it can be at 4:00 PM, it matters not what time of day because players bet at all times of the day. A good bookie is available 24/7
All of a sudden, this bookie gig isn't looking so great, is it? Well, it can be great. If you follow a simple plan and sign up with a great pay per head. The PPH offers all of the above and so much more. A bookie's daily duties are much more than what's on a simple list, they are too many to name. The PPH is your accountant, they are the wagering clerk, they take care of the small stuff and the big stuff and they offer an 800 number to you and your clients.
For around $7 per head, you get the best bookie software in the business and now you can finally relax and start recruiting players instead of doing busy work. Call the PPH today and ask for a free trial. This may not be for you, but we think you will never go back. Your clients will love you and you will love the added boost to your income.