The Art of Bookmaking
Details

Category: Bookie Tutorials
Created: Monday, 12 July 2021 15:07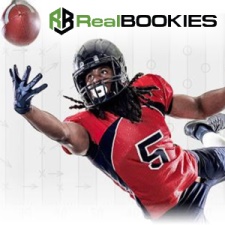 Most established betting firms started by offering a few gambling markets and they later expanded their products. Starting a bookmaker doesn't need you to be a professional gambler.
Instead, you need certain skills like accounting, customer relations, odds making, and marketing. The following are four steps to follow to be a successful bookmaker.
Choose a Particular Route
There are different types of bookmakers. You can choose to open an on-course bookie, online bookie, a bookmaking shop, or combine several or all options. Today's online gambling market has players from different age groups.
You need to offer unique products that will attract your target clients. For example, many novice bookies entice amateurs with frequent promotions and welcome bonuses. Players who win their first free bets tend to remain loyal to certain betting companies.
Start an on-course bookmaker if you are an ardent horse racing fan. Midweek meetings often attract many spectators and the revenue you will get will meet any extra expenses you might incur. Paying for on-course bookmaking is tricky if you have inconsistent cash flow.
Some people think that you only need a license to open a bookmaking shop. So, you need a decent office and competent employees.
Decide How You Will Set Up the Bookie
Some small bookies are family enterprises. Thus, you can opt to be a sole proprietor or partner with another bookie operator. Each approach has its advantages and disadvantages.
You will pay all overheads if you decide to be an independent bookie. Renting a high street shop will cost you an arm and leg thus limiting your cash reserves if you have a slim budget. On-course bookies need an annual trackside pitch renewal.
You will represent an existing bookmaker if you partner with another operator. So, you will work as their employee since some franchises get trackside pitches or betting shops. The existing sportsbook can decide to pay you a salary or percentage of their total profits.
Many large bookies have recently closed some of their gambling shops due to the Coronavirus pandemic to cut down their operational costs. The Fixed Odds Betting Terminals (FOBTs) that the British government changed have adversely affected some UK bookies. So, federal government regulation changes can slow down or reduce your bookmaker's operations.
Apply for Relevant Licenses
Various countries have different gambling regulations. Many European countries need each bookie to have the following licenses:
Personal Functional license: your employees need to have this license before they start working. The Criminal Records Bureau(CRB) assesses the trustworthiness of cashiers, dealers, inspectors, pit bosses, and security personnel. Each employee will pay £370 for the license.
Premises license: visit a local council to apply for the license. It will state whether your target location is ideal for setting up a bookmaker.
The council will engage the public and it might deny you a permit if the people object to your license application. This might take a few weeks.
It is easy to convert certain buildings into betting shops. Various local councils charge different fees, tariffs, and rates. Specify non-remote general gambling, non-remote pool gambling, remote gambling host, and remote gambling intermediary.
Create a Budget
Set a bankroll for your bookmaker. Generally, it costs £8,000 to start an on-course sportsbook. This includes licenses, rent, heat, electricity and light, staff salaries, hardware, software, server hosting, and racetrack pitches.
Renowned racecourses charge high bookie pitches. For example, the National Hunt racetrack in Cheltenham charges £250,000 per pitch while York pitches cost £200,000. It is advisable to pitch at low-profile racecourses to avoid exceeding your budget.
As a bookie operator, you need to understand finance and setting enticing odds. Watch the gambling market to offer the latest services and expand your client base. Also, hire trained customer support who understand different sports rules to answer clients' queries correctly.