How to win betting on the NBA
Details

Category: NBA Betting Tutorials
Created: Friday, 30 September 2022 20:40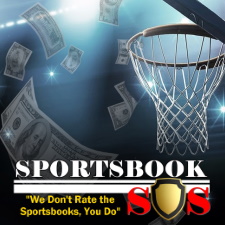 Key Points
– Bettors must understand the individual bets to win when betting on the NBA.
– Plenty of research is needed to win betting on the NBA.
With 30 teams and an 82-game schedule, there will be plenty of opportunities for bettors to capitalize when betting on the NBA. But, how do they do so? How can bettors gain an advantage and up their NBA betting game?
Let's take a look at a number of winning strategies.
Do you want to win betting on other sports too? Read How to Win Betting on Football.
Bet Early
In the information era of today, nothing, including NBA news, escapes attention. All of that data is available to oddsmakers, who use it to set lines. Lines and odds for games on a given night will be made available early in the morning. Bettors need to use that information to prepare to bet on basketball.
Lines may change as additional information becomes available the day of the game. Early bettors may profit from any errors that the oddsmakers commit. A few times per day, injury reports are issued and lines are adjusted accordingly. The closer it gets to game time, the more precise the lines are. Place your bets early, especially if you like a favorite, to gain an advantage.
BASKETBALL BETTORS >>> GET YOUR FREE NBA SCORES, BETTING LINES & ODDS
Betting on the NBA - Injury Reports
Speaking of injury reports, bettors should regularly review them. In basketball, where there are only five players on the court, one injury can make a huge difference. The result of a game can be significantly impacted by the absence of just one starter.
Sports bettors should also understand load management. On the second day of back-to-back games, several of the league's top players won't be in action. That brings us to the next aspect to take into account when betting on the NBA.
Look at the Schedule
The best sports bettors always examine the schedule. Despite the league's best efforts to prevent back-to-back games, teams still play between 13 to 14 games on consecutive nights. That means there will be some star players on the bench on certain nights.
For example, Joel Embiid of the Philadelphia 76ers typically sits out the second night of a back-to-back. Bettors must prepare for situations like that.
Additionally, bettors need to be mindful of tendencies like this one. The team that loses the first game in a two-game series has gone on to cover the spread in the second game over 60 percent of the time.
Another thing to consider when betting on the NBA is a team that plays a lot of games over a set period of time.There have been occasions when teams have played four games in five nights or eight games over a period of 12 days. Before placing a bet, one should take into account how teams are affected by the wear and tear of the league's schedule.
It's also worth noting that sport betting algorithms have changed the way bettors wager on games. These algorithms can factor in these scheduling concerns.

NBA Totals
Looking at pace data is one of the simplest things you can do if you enjoy betting on NBA totals. The number of possessions a team has in a game will affect scoring. Take the following example.
You have a team that ranked 18th in terms of offensive rating. That's not even average, but that same team ranks third in the NBA in points per game. That might seem like it's not possible. However, you find that the team ranks No. 1 in pace. More possessions equals more opportunities to score. Totals betting requires a look at pace data.
When placing totals bets, it also helps to consider offensive efficiency and style of play. Defense is the foundation for some teams. Other teams focus on an up-tempo style of play and shoot a lot of three-pointers. How a team plays can affect totals betting.
Reading Basketball Odds
It's crucial for bettors to grasp how to read odds before learning how to bet on basketball. Bettors must also be skilled at analyizing basketball lines. Underdogs are identified with a plus sign (+) and a negative sign (-) identifies the favorite.The numerical value is the odds.
Take the example below. Boston is the moneyline underdog in its game against the Miami Heat.
Boston Celtics +105
Miami Heat -110
The numbers themselves are based on a $100 wager. For instance, the -110 indicates that a bettor must stake $110 in order to win $100 on the Heat. The sportsbook receives a commission, or juice, of $10 for accepting the wager.
A $100 bettor on Boston would win $105 if the Celtics won.
Making Moneyline Bets
A moneyline bet is one where a bettor simply predicts which team will win the game. The odds identify how likely it is that a team wins. If we take the same two teams from above but apply different odds, we get an idea of how odds work.
Boston Celtics +220
Miami Heat -260
The Heat are expected to win and bettors must wager $260 just to win $100. Boston is not expected to win. Sportsbooks will pay out $220 on a $100 bet on the Celtics in this case. That's how sure they are of the Heat winning.
BOOKIE ALERT: ADD AN ONLINE RACEBOOK
Point Spread Betting on the NBA
In an NBA or collegiate basketball matchup, two teams are typically not evenly matched. The point spread levels the playing field between the two teams. A predetermined number of points are awarded to the underdog by oddsmakers as a result.
The wager is then placed on whether or not a team will cover the point spread. Let's use Minnesota and Golden State as an example.
Golden State -14.5 (-110)
Minnesota +14.5 (-110)
The Warriors are a heavy favorite and they must win by at least 15 points to cover the spread. If Minnesota loses by 14 points or less or wins outright, they cover the spread. The odds are the same on both sides of the bet. A bettor must wager $110 to win $100 on either Golden State or Minnesota.
There are several additional ways to wager on basketball, including team and player props. The moneyline, point spread, and totals bets are the three most well-known NBA bets. There are other NBA betting strategies too. Check out this sportsbook strategy guide to middling.