Did you claim your signup bonus? You should!
Details

Category: Sports Betting
Created: Saturday, 12 September 2020 15:13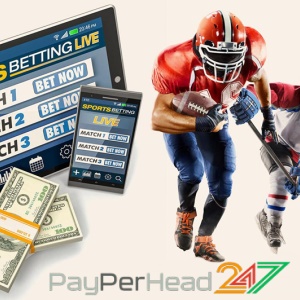 Players, it's time to play. It's that time of year again and football is on our doorstep. Jump onto your favorite per head bookie's website and claim your bonus. If you don't have a bonus available, then by all means find a great bookmaker that is offering one and claim it.
We all know the problems of 2020; we all know that sports betting has not been the same but guess what? Football is back and it's time to shrug off the bad and embrace the rest of this year. There is a lot of money to be made and now is the time to find the perfect sportsbook and get a great bonus.
Is taking a bonus worth your time? Yes. Here is why… Think of a bonus as a loan that you don't have to pay back if you lose the money. If you do lose the money, the sportsbook will give you another bonus and you never have to pay back if you lose.
The only time that you have to pay the bonus money back is if you win if you beat the sportsbook. Then you will have to pay what's called a rollover. Most sportsbooks ask that you pay back a percentage of your deposit. Example: Let's say you deposit $100 and you take the matching bonus of $100. Now let's say that you bet all of the bonus $100 on one game and you win. The winning amount goes into your cash balance and will show as soon as the even has been graded.
You may bet with that money or you may cash it out when the rollover requirement is meant. On the $100 bonus, you will be required to play $100 + $100 x 10. This is a 10-time rollover. You must play $2000 in cash wagering action before you are eligible to take a payout.
· Find a bookie that is willing to work with you on deposit amounts and rollovers. Some bookies exist that love to work with their clients. Should you want a 4-time rollover, they will make it happen and you will get a smaller bonus, etc.… etc.…
· Remember, should you get unlucky and bust out, then you are not obligated to repay the bonus. That bonus goes away forever, and you can get a new bonus with your next deposit.
· A bonus is a way to beat the bookie with their money. When and where do you ever get the opportunity to beat someone with their money? A bank won't give you a loan and say "ok, go ahead and go to Vegas, play roulette and it's ok if you lose all of the money, you don't have to repay us". You will indeed have to repay the bank. You will not have to repay the sportsbook. The loan is forgotten, forgiven, and you will never hear of it again.
There are different ways in which to acquire a bonus. You can get one when you deposit for the first time, you can get one as a returning player (the best sportsbooks offer 100% and more as a returning player, and you can get one for loyalty. Ask your bookie or perspective bookie how you qualify and how much you qualify for.
· Always ask the bookmaker to explain the rollover rules to you and go in with a clear understanding of what it takes to receive a payout. The honest bookies will be glad to take the time to explain everything.
· Many players like to play with cash and that's ok, but why not take free money and beat the bookie with it? Beat them with their money. Play the bonus money first, this will give you cash to play with when you win. The way you meet the rollover requirements is by playing qualifying bets from your cash account. Be sure to ask the bookie what bets qualify against the rollover. Most straight bets qualify, and many other types of bets also qualify. Don't bet without knowing what does qualify.
Bonus play can earn you a small fortune. The key is hitting the first few bets and then you are on your way. Find the best bookmaker on the web and start beating them at their own game.