Details

Created: Tuesday, 29 January 2019 17:38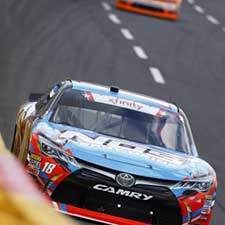 NASCAR sports gambling policy banned drivers and staff members from gambling on races. It is part of the company's efforts to protect the integrity of the sport. The new policy covers everyone who has a NASCAR license.
According to the new guideline, drivers and other team members can't engage in any legal or illegal gambling activity involving NASCAR. The policy covers all gambling activities, including those available in a casino, race track gaming venue, online, pay per head bookie, and other gaming facilities.
Also, NASCAR bans drivers and staff from wagering on off-track actions, including race locations, proposition bets, disciplinary matters, and team driver signings. It looks like people connected with NASCAR can't use the best sports betting software to wager on the sport. However, they can still place bets on other sports.
Read more: NASCAR Sports Gambling Policy Bans Members from Betting on Races
Write comment (0 Comments)